Prefabricated Garage Kits And Buildings
Our Metal Shop Building from Integrity Steel Buildings is perfect for providing protection for all your trucks and cars. Without Columns or Support beams to take up storage space, you have much more room to garage your business or personal vehicles. Many options are available with your arch clear span building from Integrity Steel. Custom lengths and widths are available along with numerous door and window options.
You can choose one of our Metal Workshops to hold your entire fleet of truck along with you necessary equipment. They protect from the snow, rain, wind, and other damaging elements. The Metal Shop Building we offer can only be found through us here at Integrity Steel Buildings. Contact us today and see what we can do for you.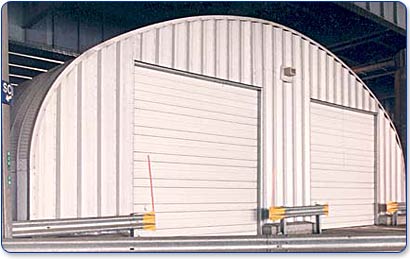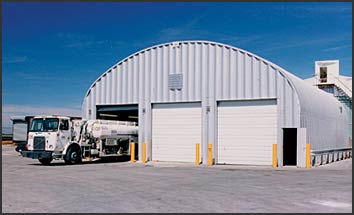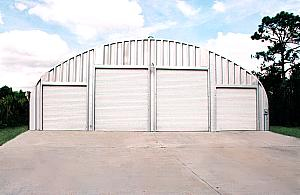 Why Buy from Integrity Steel Buildings?
Our Metal Shop Building are made with the highest quality materials and components which meets or exceeds industry standards.
MADE IN THE USA
Best warranty in the business.
Responsive and Helpful Customer Service Team
Many Metal Garage Kits types availalble to meet your needs
We have many years of experience and can assist you with all questions and concerns. Personalized service to help make the process of shopping for your Metal Workshops or you Metal Shop Building an easy one. Our philosophy at Integrity Steel Buildings is to help you make the decision that best SERVES YOUR NEEDS. Unlike many of our competitors who are in this for a quick buck....we are here to answer your questions on YOUR SCHEDULE. You are the boss! When you are ready to purchase a Metal Workshops or Metal garage Kits you will know that Integrity Steel is providing you a quality product at a fair price.
Need some extra room for storage? Always wish you have somewhere to park your automobile in the winter? Our detached garages could be a worthwhile investment according to your needs. Our convenient prefabricated garage designs offer an easy solution to homeowners without going broke. Contractor cost is considerably more expensive, take a longer amount of time to to create and sometimes offer less space. Our two story prefab garages are incredibly popular with our clients. Some use the world as storage to free up space with their homes. Others reduce your costs by don't using a monthly self-storage company. Aren't in need of space for storage? Apply it being a game room, guys room or workshop. The chances are endless.
Because our garages are hand-made by the best Amish craftsmen, our long-lasting garages provide more-than-adequate shelter and storage for your chosen vehicles that are caused by the outdoor elements. Our garages may also be completely designed and modified to fit your actual needs. There are four typical styles of detached garages, which include the doublewide, 7 pitch roof, the 2 story doublewide garages, as well as having the new Mega garage. The Mega garage has two full floors with 8 foot ceilings plus a number of customary options. They could even utilize 3 car garage plans for your backyard or driveway. Before you order your prefabricated garage, you could possibly talk with a specialized consultant so that your plans can become a real possibility.
There are various of detached garage designs that you will choose from when purchasing from us. They clearly come with two overhead automatic garage doors, and could include Ridge or Gable vents, larger doors, extra doors, ramps, shutters when it comes to the windows, overhead storage lofts, electrical kits, vinyl siding and storage lofts. You can also decide regardless of if you would favor having wooden floors or concrete floors. We can easily even operate with you to actually be certain the color and style matches nicely with the style of your respective home's exterior.
These garages typically start at only $5,100 and go to $29,000 and beyond depending upon size and options chosen. Integrity-Steel Structures delivers to anywhere in the continental united states. Charge of one's delivery is dependent upon the delivery location and of course the size of structure. The garage can possibly be delivered pre-assembled, or can easily be constructed on-site by our expert Amish carpenters. Our crew is amazingly hardworking and knowledgeable. But don't just take our word for it, check out our testimonials. Our clients always rave about their quality of work and quality labor.
Be sure you check out the video below for many information and always feel free to call us for more information. We look forward to speaking with you and helping you become aware of the ideal garage for your chosen individual needs.