Steel Metal Commercial Office Buildings
Integrity Steel Buildings has designed the best Commercial Building to serve as a Metal Building you will be proud of. The important thing about Prefabricated Building construction is that it is flexible and meets the needs of the company. We can provide you both in our Commercial Building designs and also our Prefabricated Building units.
The Metal Building kits will provide you with a space that will give your employees a feeling of professionalism and help them to raise their levels of productivity. The more comfortable the employee is the more they will provide you with quality work. Our Prefabricated Building construction will be useful if you need a conference room, extra cubicles, bathrooms, kitchens, or more storage.
We know how hard you work for your clients and our Commercial Building space is designed with that very thing in mind. We also understand that up and coming businesses need something affordable which is exactly what our Commercial Buildings provide. The Metal Building you choose can be customized to suit your needs to include ceiling light, windows, and doors.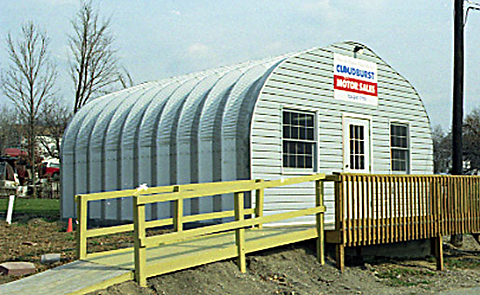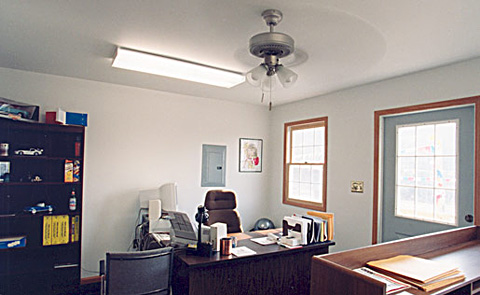 Why Buy from Integrity Steel Buildings?
Our Metal Building kits are made with the highest quality materials and components which meets or exceeds industry standards.
MADE IN THE USA
Best warranty in the business.
Responsive and Helpful Customer Service Team
Many Commercial Building types available to meet your needs
We have many years of experience and can assist you with all questions and concerns. We offer personalized service to help make the process of shopping for your Prefabricated Building construction or your Commercial Building needs an easy one. Our philosophy at Integrity Steel Buildings is to help you make the decision that best SERVES YOUR NEEDS. Unlike many of our competitors who are in this for a quick buck....we are here to answer your questions on YOUR SCHEDULE. You are the boss! When you are ready to purchase a Metal Building or Prefabricated Building you will know that Integrity Steel is providing you a quality product at a fair price.
Choose permanent-quality prefabricated buildings for any end use, accommodating from one to in excess of 1,000 people
When you need a new building, no matter what the end use or the number of people needed to live, you need not to worry. You can be sure that in Integrity Steel we have a conveyable or modular building to meet your needs. For a very long time, we've designed and delivered
more than 50 million square feet of prefabricated building space for every conceivable building use, from offices to classrooms to canteens to operating theatres. Our all-steel prefabricated buildings come to provide quality standards and meet all existing building regulations - so you can be sure that whatever building you're seeking, it will likely be constructed onto the highest standards.
The inherent adaptability of your prefabricated modular building systems indicates that we could develop buildings to satisfy the requirements of even the most demanding or obscure applications. With this section you will find examples of a few of the most common, and also a number of the more unusual, some uses for our buildings. However, this is not an exhaustive list. As Integrity Steel Structures we're always glad to design a building to satisfy your personal requirements. Since this is what we do best! Some of the samples of our buildings are as listed below.
Offices: We've fully equipped office buildings incorporating open-plan offices, individual offices, meeting rooms, training rooms, staircases, lifts, toilets, reception areas, canteens, rest areas, hot-desking areas, Chairman's suites and the other facilities your workplace requires. We are able to create offices for just about any number of individuals.
Education Buildings: Integrity Steel specially designs, inspirational buildings covering the entire education spectrum, from small nurseries and individual primary school classrooms to entire secondary schools and specialist university and college facilities.