Metal Garage Workshops and Metal Sheds
Are you looking for a cost effective way to add a Metal Workshop or Metal Shed onto your property? Are you interested in taking up a new hobby such as Woodworking and need a Garage Workshop for tools and materials? Look no further than Integrity Steel Buildings for all your Metal Shed and Metal Workshop requirements. We can provide you with the best in Garage Workshop that will add value to your home and give shelter to your expensive lawn equipment. You have always dreamt of having a place like our Metal Workshops and Metal Sheds to call your own special space and now you can because they are so affordable.
Each of our Integrity Steel Buildings Garage Workshops are manufactured with the highest grade steel available making it strong and durable against the weather and high winds. You will find we are very affordable and much more cost effective than the traditional construction materials used such as wood and brick.
Each of our Metal Sheds and Metal Workshops, can be customized to be specific to your needs. You can also choose to customize your building with many accessories like doors, vents and window frames. We ship the Garage Workshops right to you and skip the middleman. Different sizes are available. Your Metal Shed needs are about to be a reality.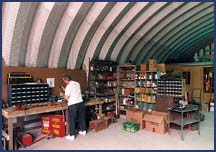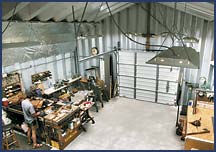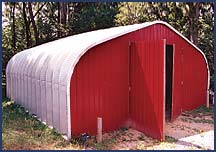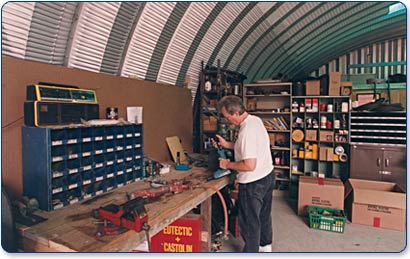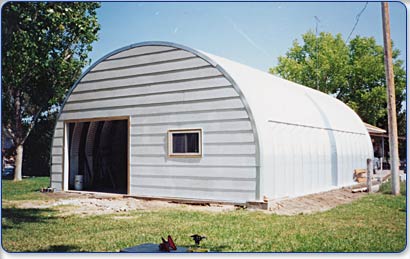 Why Buy from Integrity Steel Buildings?
Our Metal Workshops are made with the highest quality materials and components which meets or exceeds industry standards.
MADE IN THE USA
Best warranty in the business.
Responsive and Helpful Customer Service Team
Many Garage Workshops available to meet your needs
We have many years of experience and can assist you with all questions and concerns. We offer personalized service to help make the process of shopping for your Metal Sheds or your Metal Workshops an easy one. Our philosophy at Integrity Steel Buildings is to help you make the decision that best SERVES YOUR NEEDS. Unlike many of our competitors who are in this for a quick buck....we are here to answer your questions on YOUR SCHEDULE. You are the boss! When you are ready to purchase a Garage Workshops or Metal Sheds you will know that Integrity Steel is providing you a quality product at a fair price.