Steel Metal Garage Kits And Buildings
The Garage Workshops you can get from Integrity Steel Buildings are some of the finest Metal Garage Kits to be crafted in the United States. Each of our Steel Garage designs is made using the highest quality steel materials to provide you with a Garage Workshop that will last for many years to come. You can feel safe about storing and repairing in these Metal Garage Kits even if you are trying to protect a classic!
We, at Integrity Steel Buildings, understand how important it is to make a good impression on would be clients and this is why we allow you to customize your Metal Garage Kits any way you choose to include the use of Steel Garage lighting fixtures, windows, doors, and exterior colors. This is why we decided to offer our customers some of the finest Garage Workshops. Our Metal Garage Kits give you and the vehicles you are working protection against the elements and dangerous environmental hazards while, at the same time, providing a theft prevention method that is strong and solid.
If you have been seriously thinking about building a Steel Garage or Garage Workshop for yourself, you should definitely consider Integrity Steel Buildings. We offer a great warranty on all of our Metal Garage Kits and you can decide on the exact size Garage Workshops you need us to provide. There is no better time than now to purchase your Steel Garage and start seeing the difference this investment can make for your vehicles no matter how many you have to store and work on in the future. You definately need us when you are ready to get down and dirty and build your Garage Workshops, Metal Garage,or purchase your Metal Garage Kits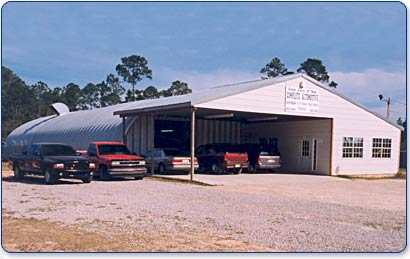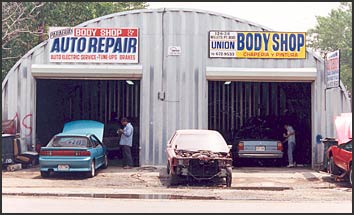 Why Buy from Integrity Steel Buildings?
Our Metal Garage Kits are made with the highest quality materials and components which meets or exceeds industry standards.
MADE IN THE USA
Best warranty in the business.
Responsive and Helpful Customer Service Team
Many Steel Garage types available to meet your needs
We have many years of experience and can assist you with all questions and concerns. We offer personalized service to help make the process of shopping for your Garage Workshops or your Steel Garage an easy one. Our philosophy at Integrity Steel Buildings is to help you make the decision that best SERVES YOUR NEEDS. Unlike many of our competitors who are in this for a quick buck....we are here to answer your questions on YOUR SCHEDULE. You are the boss! When you are ready to purchase Garage Workshops or Metal Garage Kits you will know that Integrity Steel is providing you a quality product at a fair price.