Steel Metal Public Works Buildings
Integrtiy Steel Buildings is aware that each town, city and other municipality has a budget to follow but still needs Steel Buildings. This is why they have created Arch Steel Buildings to accommodate the situation. Public Safety Steel Metal Building needs are a big concern for the inhabitants and the need for Arch Steel Buildings to house the proper equipment is on the minds of those who are running the show. Whether you need a Steel Metal Building for a Fire Station, Police Station, or a Steel Building Ambulance Facility, we will provide the right Arch Steel Buildings for your needs.
Each special Steel Metal Building we provide has the ability to be customized any way you wish to include adding Windows and Doors. You can also choose the Steel Building Length and Width and Exterior Color. The interior of the Arch Steel Buildings can reach various custom sizes to give you the ability to park all your large equipment inside the Steel Metal Building with no problems. It only takes a short time to build your Steel Building and you are up and running. Each of our designs for our public safety buildings are to code and within an affordable price. You can even choose a Steel Metal Building from Integrity Steel Buildings that serves a multitude of purposes in one convenient location.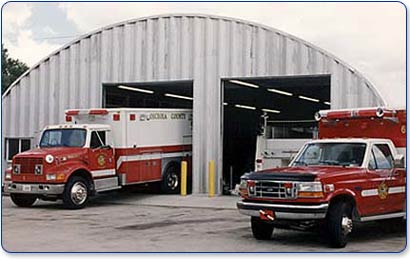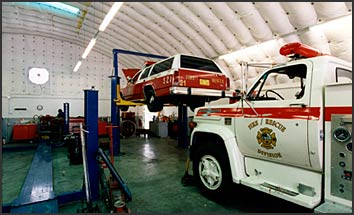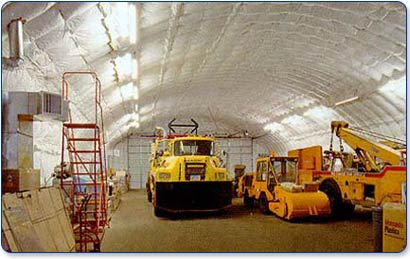 Why Buy from Integrity Steel Buildings?
Our Arch Steel Buildings are made with the highest quality materials and components which meets or exceeds industry standards.
MADE IN THE USA
Best warranty in the business.
Responsive and Helpful Customer Service Team
Many Steel Metal Building types available to meet your needs
We have many years of experience and can assist you with all questions and concerns. We offer personalized service to help make the process of shopping for your Steel Building or your Arch Steel Buildings an easy one. Our philosophy at Integrity Steel Buildings is to help you make the decision that best SERVES YOUR NEEDS. Unlike many of our competitors who are in this for a quick buck....we are here to answer your questions on YOUR SCHEDULE. You are the boss! When you are ready to purchase a Steel Metal Building or Steel Building Fire Station, Police Station, or Ambulance Facility you will know that Integrity Steel is providing you a quality product at a fair price.